Conversational Mandarin Classes Singapore
Most Chinese people speak standard Mandarin but not all of them. Mandarin is the dialect of Chinese that is most widely spoken. It is one of the world's most spoken languages. The goal of conversational Mandarin classes Singapore is to help students improve their Mandarin communication ability.
Kunkwan is the best international Mandarin training centre in Singapore that has designed conversational Mandarin courses for learners of elementary Chinese. Our teaching materials include:
Personalized learning plans.
Face-to-face classroom instruction.
Multimedia CDs.
Textbooks and workbooks with extensive teaching resources to fulfill the requirements of Mandarin learners at all levels.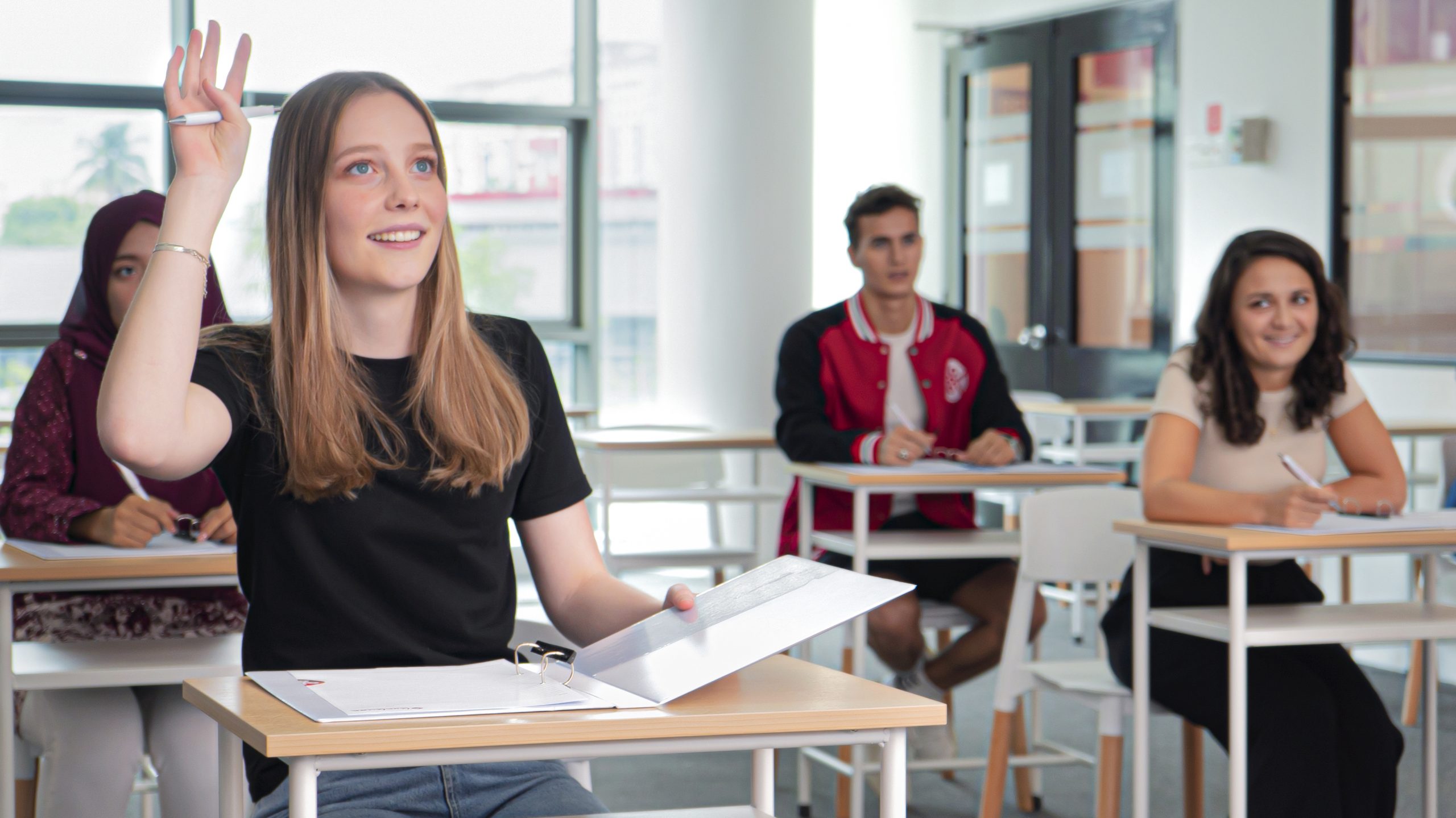 Benefits Of Learning in Conversational Mandarin Classes Singapore:
Being able to communicate in Mandarin offers you several advantages both in Singapore and overseas. Although Chinese characters are not formally taught in a Conversational Mandarin lesson, they are displayed throughout the course to increase familiarity.
Our Conversational Mandarin classes Singapore significantly improves your Mandarin-speaking ability as we refocus your efforts from Chinese letters to speaking and listening. This learning technique motivates you to speak much sooner than individuals who are not enrolled in this course.
Curriculum in our Conversational Mandarin Classes:
The curriculum we have adopted is ideal for students who wish to improve their pronunciation and tones while also practicing conversational Mandarin and grammar in spoken Mandarin. Our conversational Mandarin lessons include everything from vocabulary, communication skills, phrases, and even grammar.
With an emphasis on meeting the most fundamental communication demands in everyday life, our designed course covers a vast range of topics, including:
Survival communication
Everyday living communication
Studying and working communication
Social activities and so on etc.
Quickly Learn To Speak Mandarin:
The professional professors at Kunkwan only speak Mandarin to follow the methodology of teaching conversation in this language. Our Mandarin conversational course is founded on the practices and researches of Mandarin language and teaching Mandarin as a second language. We use the most efficient teaching methods that are highly effective and praised in both Singapore and China. Our teachers have years of teaching experience, and all of them are qualified in Mandarin/Chinese. They have command over Mandarin, and all of the instructors are fluent Mandarin speakers.
What Can You Expect From This Course?
We provide you with the tools to make a good first impression in Mandarin. After joining these conversational Mandarin classes Singapore you will be able to:
Use Mandarin fluently in your daily conversations after completing this course
Understand other Mandarin speakers
Convert Mandarin to English and vice versa
Learn Mandarin in the language of your choice (English/Chinese language/Japanese/ Korean)
Take advantage training with personalized learning goals and practical application of Mandarin language.
Learn about the beautiful and rich culture of China
You can select many levels of this course, from Foundation level to professional level Mandarin
What Makes Us Unique?
Our Chinese classes allow our experienced Mandarin teachers to adapt courses according to their specific needs. Furthermore, we are the finest institute conducting conversational Mandarin classes Singapore for basic Mandarin course adult learners who quickly acquire survival Chinese. These speaking lessons and conversational sessions are extremely useful for tourists, professionals, Mandarin language enthusiasts, and expatriates.
FAQ
How Do I Learn Conversational Mandarin?
The best way to learn conversational Chinese is to enroll in conversational Mandarin Classes Singapore. You might get tempted with free online courses available online but language learning is a two-way process. You need to practice it as much as you can and for that, you will need a language partner. The language will provide you with feedback over your conversations.
How Long Does It Take To Become Fluent In Mandarin Chinese?
Mandarin Chinese is a tough language to learn. An average person takes about years to become a fluent Mandarin Chinese speaker. However, with focus, determination, and practice you can become fluent in Mandarin Chinese in much less time. And for that, enrolling in conversational Mandarin classes Singapore is a good option.
Is Mandarin Really That Hard To Learn?
Mandarin has 4 tones. Each tone has different pronunciation and different meanings. So, Yes, Mandarin is a hard language to learn. But with professional guidance from qualified and experienced teachers, your learning process can become easy. If you are looking for conversational mandarin classes Singapore, Kunkwan offers great Mandarin classes for adults as well as kids.
Can You Be Fluent In Mandarin In A Year?
Learning a new language is not an easy task especially if it is a difficult language like Mandarin. And average takes time to get fluent in Mandarin. However, nothing is impossible. With good resources, determination, and a lot of practice you can achieve this milestone in a year.