Learn Chinese Language Online for Beginners
Don't miss out the chance to take Beginner Chinese Lessons. China has risen to the status of superhero in the global economy due to its unwavering determination and sound policies. Today China is the world's most populous country, and Chinese is also the world's most widely spoken language. The majority of Chinese speakers live in China. However, they may be found all around the world. As a result, learning Chinese is a valuable asset and tool to utilize in professional life. Learning this interesting language can help you advance in your career as a professional or entrepreneur. If you want to travel to China, learning Chinese is quite beneficial even at the beginning level.
Chinese may appear tough, but compare with many other languages, there are no tenses, cases, or genders in Chinese, and its syntax is straightforward. When it comes to grammatical difficulty, Chinese is truly one of the easiest languages to learn. It also simplifies the treatment of tenses. Learn Chinese language online for beginners today, only with Kunkwan.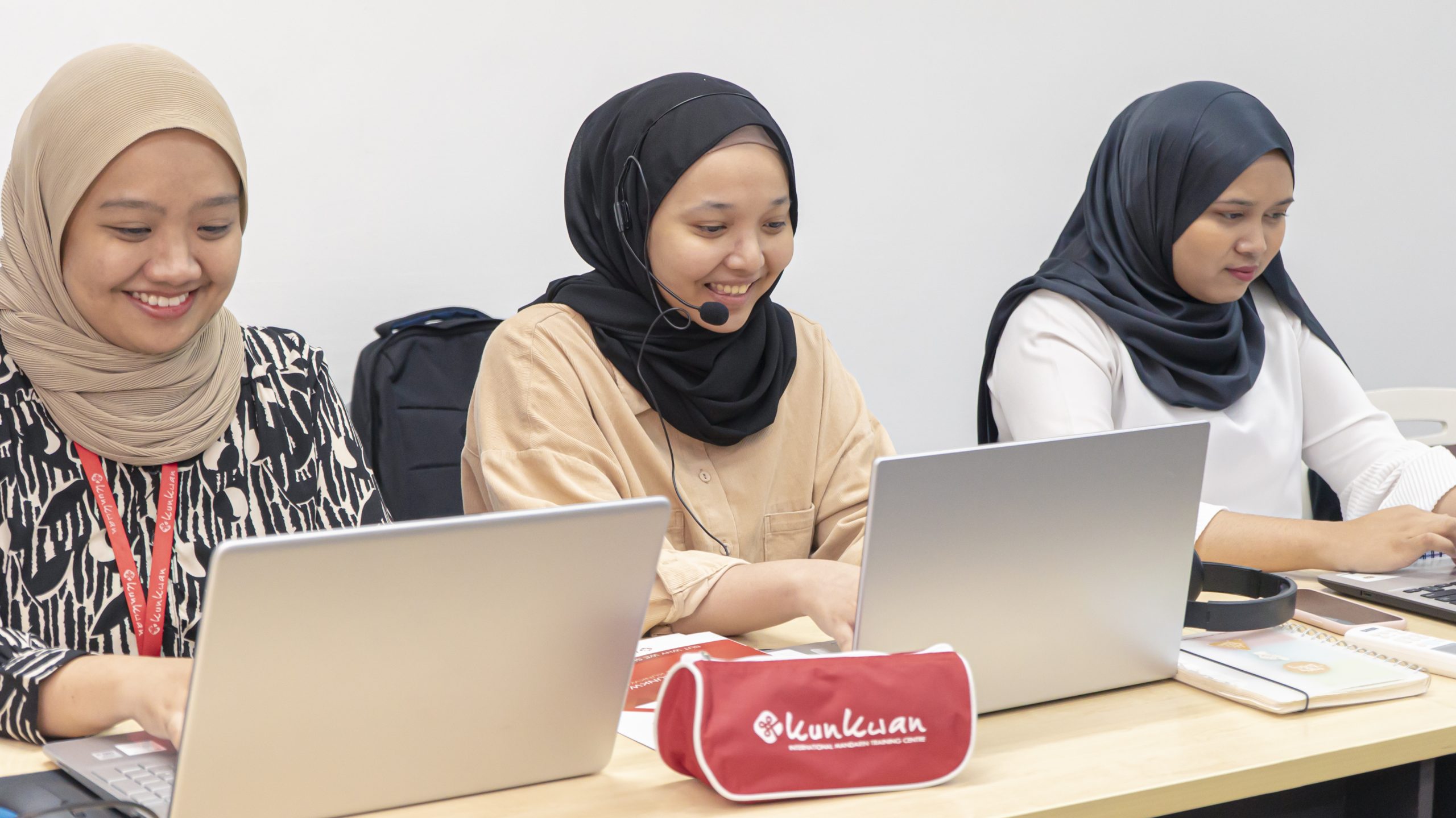 The course we offer at kunkwan.com is a basic level of introduction to Chinese and everyday conversation. After completing this basic Chinese language course, you will communicate in Chinese at a basic level. You will notice that your ability to speak Chinese is increasing day by day, even after the first week of Beginner Chinese Lessons. You'll begin by practicing how to introduce yourself and asking your counter partner for an introduction. You will also be able to order food and water necessities, inquire about a price and information about the location you wish to visit. This is a great opportunity to Learn Chinese language online for beginners. 
How Kunkwan.com Helps You in Beginner Chinese Lessons?
We choose real-world scenarios and provide conversation topics that are commonly encountered in everyday life. Our reading materials are written in such a manner that they are simple to comprehend, and the exercises allow you to put what you've learned into practice.
Because of the unfamiliarity with the native tone, it is difficult for a new student to comprehend what native speakers are saying. Even native Chinese speakers will find it challenging to grasp what you're attempting to communicate in Chinese at this Beginner Chinese Lessons level.
For novices, we have made learning Chinese online simple. We will concentrate on how to understand and comprehend tone and how to listen to and talk natively. We advise students starting with basic Chinese classes to set aside enough time to practice so that they can become excellent over time. This may be accomplished by grouping your co-students. We provide places where people may support one another by practicing in groups online. It is the smartest approach to learn the Chinese language online for beginners in today's technological age.
What You Can Achieve By Learning Beginner Chinese Lessons?
Today, China has more billionaires than the United States, and even middle-class Chinese people enjoy traveling worldwide. You may use what you've learned to communicate with Chinese speakers all around the globe. Here are a few of the most well-known advantages of Learning Chinese:
Assist International Business:
Chinese people do not understand or speak English or any other language. But China has invested in every country on the planet. China is the world's largest economy and produces high-quality goods at a low cost. Even if you just know a very basic level of Chinese, you will serve as a translator between Chinese businessmen and locals on many occasions. However, businesspeople have a language barrier, which you may help them overcome with your basic starting level knowledge.
China is not just the world's economic leader; it also provides an excellent education. You might create an educational consultancy for students who do not speak Chinese.
China boasts a diverse culture and a plethora of tourist attractions that may entice visitors worldwide. If you learn the Chinese language online for beginners from kunkwan.com, you will have an equal chance of becoming a tourist guide for China and your nation.
Even though this is a beginner's course and will not provide you with competence, if you dig deeper and opt-in for a professional level course, you will ultimately be able to teach Chinese in your nation proficiently.
If you are a government official or a member of a trade union who has to communicate with a Chinese delegation regularly, then learning Chinese will advance your job. It is because you will be the one who can comprehend and communicate with Chinese people.
FAQ
How Do I Start Learning Chinese?
A beginners level Chinese learning course is the best way to start learning Chinese. At Kunkwan, we offer great beginners Chinese lessons. With this course, you will be able to have a basic level of communication in Chinese like introducing yourself, ordering food, inquiring about locations, and other necessary inquiries.
What Is Considered Beginner Chinese?
At the beginners level, you will only be able to have basic communication at the Chinese level. Like asking names, introducing you, asking for locations, ordering food, and other basic communications.
If you are looking forward to learn Chinese online for beginners, Kunkwan is offering great beginners Chinese Lessons.
What Chinese Character Should I Learn First?
Start with the basic and minimal character strokes characters, like Chinese numbers. They are easier to understand and once you have learned the first ten numbers, you can easily go to 99 with logic and good understanding.