About Kunkwan
Enjoying a sterling reputation in a language teaching arena, Kunkwan is one of the most valuable company of International Mandarin Training Centre, a professional Mandarin institute that boasts of the highest number of recruitment and retention of international students.
The teaching faculties in Kunkwan are absolutely outstanding. Kunkwan provides excellent teaching materials and with the highest acceptance rates that made us the leading brand on Mandarin teaching. The fact that we nurture our students from many countries around the world, it also makes us suited to succeed in international markets.
You're always welcome to get to know us better.
Our tutors will give students their full attention, and students can fully focus on their study. The reason is simply because mentoring, tutoring and coaching are exactly what students need most. Kunkwan guarantees an all-rounded interactive communication and care for our students.
Mission
Bring Mandarin to the world.
Vision
To be world No.1 Mandarin learning platform.
Core Value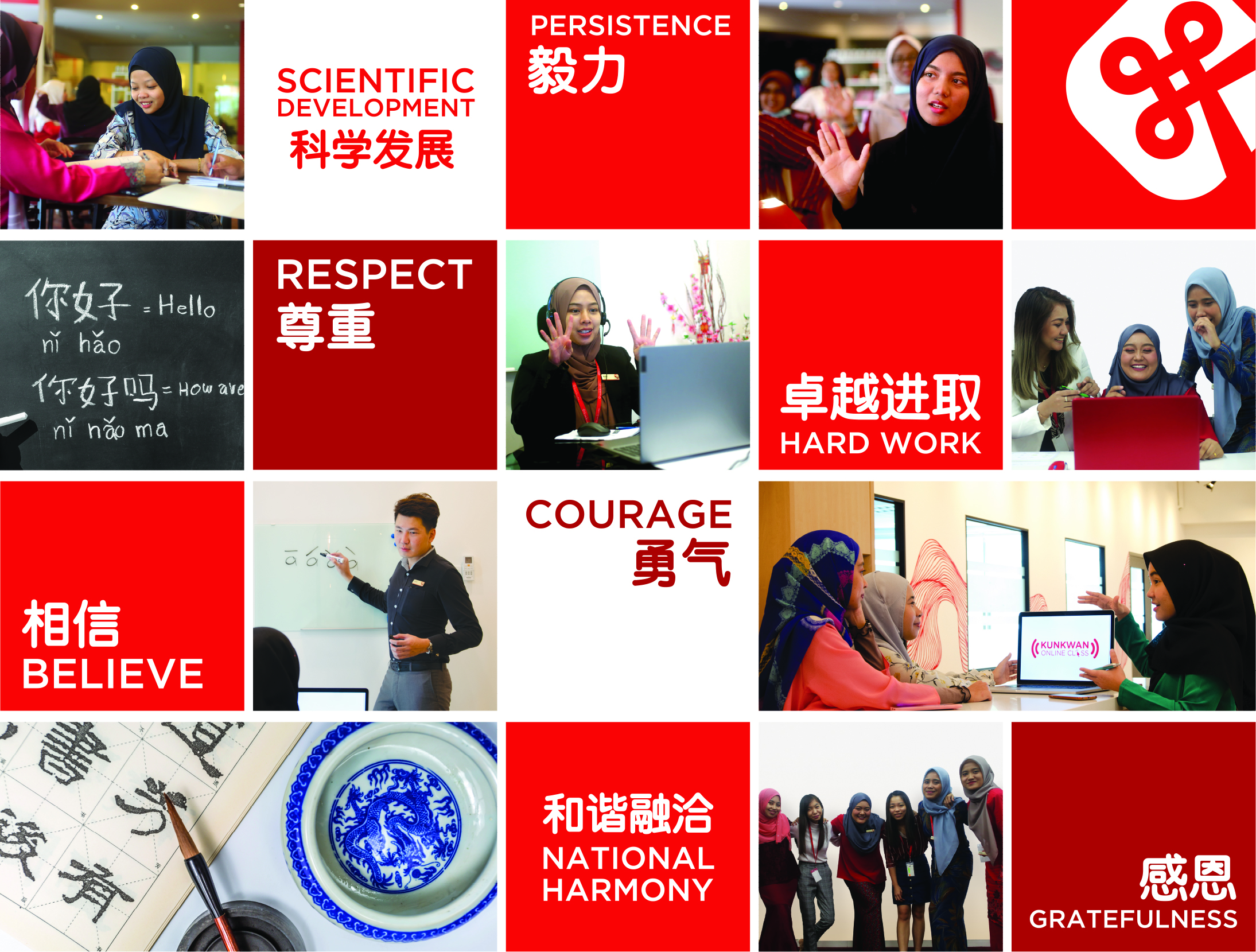 Our Strength

The strongest team of teachers
with rich Mandarin teaching background and experience;

Effective teaching materials
specifically designed for HSK Chinese proficiency tests, easy to learn and understand;

Easy learning
the teaching is never dull, the learning atmosphere is good, and the teaching style is lively and interesting;

Lifelong revision
students enjoy unlimited numbers of free revision classes for life;

Unified teaching
teaching materials and teaching styles are unified so that the quality of learning will not be affected due to different teachers;

Weekly training
teachers receive internal training every week for continuous optimization of teaching materials and teaching methods;

Authorized test center
we are both the training and test center, so there is no need to wait for examination sitting;

Flexible time
the same class is scheduled several times a week in different time slots, so that you can choose the class that best suits your schedule.